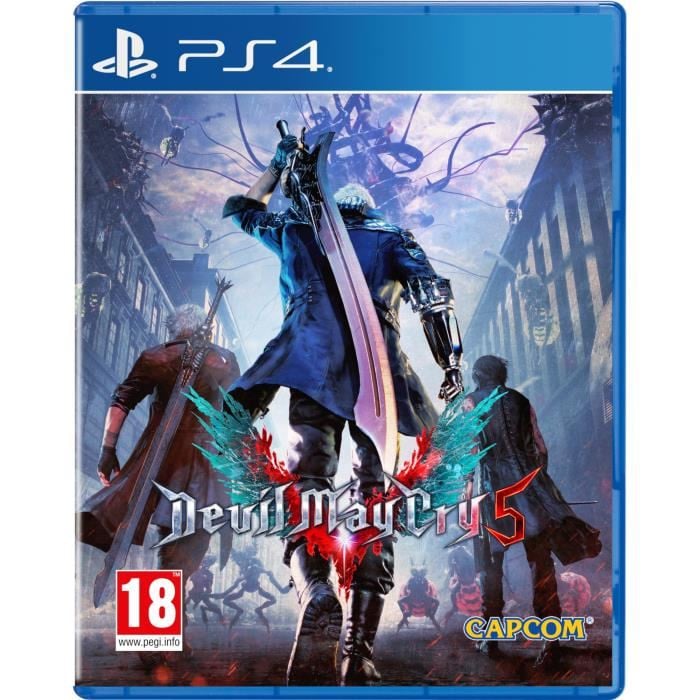 Description

Devil May Cry 5 is the new iteration of Capcom's famous franchise that takes place a few years after the events of the fourth installment and the Order of the Sword incident. The forces of evil are at their peak, and an evil tree looms large in Red Grave City, its roots preying on its inhabitants.
Devil May Cry 5 PS4 PKG + FIX 5.05 INFO
Language: English
Subtitles: German, Russian, Japanese, English, Italian, Portuguese (Brazil), French, Polish, Spanish
Required firmware: Compatible 6.72 (Use HEN Here)
SIZE: 29.42 GB

– Unpack PS4 Exploit Host on your computer

– Configure your PS4 to use your computer\'s IP as DNS servers

– Format your USB drive/key to exFAT

– Copy our .pkg file to the root of your USB drive/key

– Plug your USB drive/key to one of the USB ports of your PS4

– On your PS4, go to \'Settings\', \'User\'s Guide\'

– Start current HEN exploit

– Go to Debug Settings / Game / Package Installer

– Install our .pkg and start the game

– Enjoy !
Link :
Devil May Cry 5 PS4 PKG


ONEDRIVE
http://raboninco.com/1WU2P
http://raboninco.com/1WU2Q
http://raboninco.com/1WU2R
http://raboninco.com/1WU2S
http://raboninco.com/1WU2T
1FICHIER
https://ouo.io/u08xr5
https://ouo.io/TMnQk0
https://ouo.io/FZu0Mq
https://ouo.io/LKBDZT
https://ouo.io/NvgC0f



Devil May Cry 5 PS4 PKG FIX 5.05


ONEDRIVE
http://raboninco.com/1WULi
1FICHIER
https://ouo.io/1RYKhS