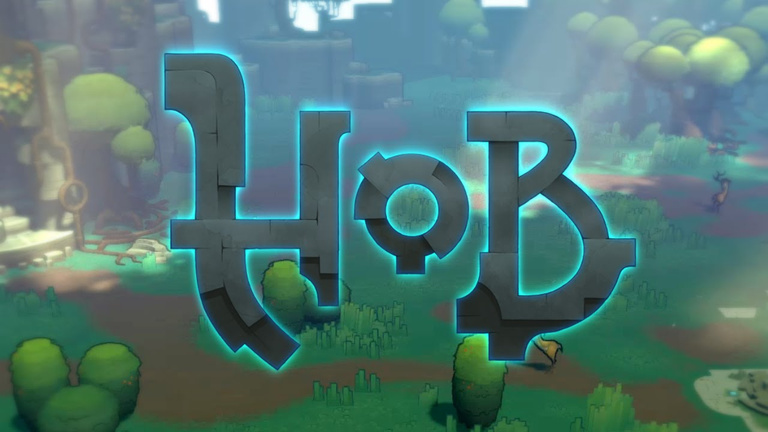 Description

By the creators of Torchlight ™ and Torchlight II ™, discover the mysterious world of Hob. This adventure game with immersive and colorful scenery allows you to explore and transform a world as wonderful as unforgiving. As players unravel the mysteries around them, they will reveal the secrets of a threatened planet. Can she still be saved, or will she finally sink into chaos? Check out the game in its final version with enhanced performance and features, exclusive to Nintendo Switch.

PERCEY THE MYSTERY: Hob's world is full of wonders and dangers. Go through it to unlock its secrets and interact with its strange inhabitants.
TRANSFORM THE WORLD by solving riddles to repair the planet. His landscapes will change before your eyes, revealing new areas to explore.
UNLOCK NEW POWERS: Upgrade your mechanical arm to incredible abilities such as a grappling hook, devastating punches and even teleporting powers!
GO TO ADVENTURE through an open world filled with mysterious ruins and lovable creatures, and face the monsters that threaten them.
HOB LIKE YOU NEVER SEEN: This all-new version includes Nintendo Switch-exclusive features such as HD Vibration and Touch Screen, and redefines the gaming experience with enhanced camera control options. clearer menus and a reworked campaign for more exciting exploration than ever!
Hob: The Definitive Edition NSP + UPDATE INFO
Publisher: Perfect World
Publication date: 04/04/2019
Categories: Adventure, Action, Platforms, Puzzles
Region : FREE/EUR
Languages : MULTI (English, French, Italian, German, Spanish, Portuguese, Dutch, Russian, Japanese, Korean , Chinese)
FORMAT : NSP
SIZE : 3.79 GB
Link :
ONEDRIVE
game base with update v65536
http://raboninco.com/JTHd

1FICHIER
game base with update v65536
https://ouo.io/v81SbF