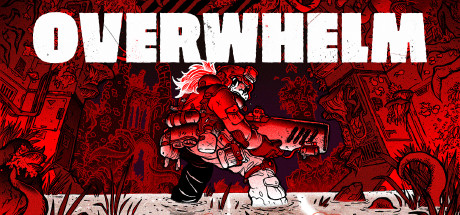 Description

Exploring a terrifying world: explore the suffocating ways of the hive through an incomplete map. The enemies can arise anytime from anywhere.

Bosses will reinforce your enemies: as you defeat the five bosses, their skills will be dealt to their henchmen. What complicate things.

Touch combat under pressure: the fight is fast and nervous. A bad move and it's over. Die three times and your adventure ends. Defeat the bosses in the order of your choice to optimize your strategy.

Stunning sound effects and musical: the sound atmosphere keeps you in suspense, fear in the stomach. The synthesizer then punctuates boss fights and other important moments with its threatening tones.

Cooperative mode (only on Nintendo Switch): for the first time, go on an adventure in OVERWHELM with a friend. Confuse the enemies, collaborate and resurrect each other to get out of it.
OVERWHELM NSP INFO
Release date: 04/04/2019
Publisher / Developer: Alliance
Genres: Action, Shooter, Platforms
Format: NSP
Languages: MULTI (english, french, german, italian, spanish)
Region: FREE / EUR
SIZE : 124 MB
Link :
GDRIVE
http://ethobleo.com/3g7c
1FICHIER
http://ethobleo.com/3g5G
PASS
byblacksword