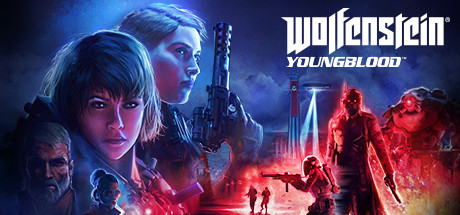 Description

Wolfenstein: Youngblood is the first modern Wolfenstein adventure in cooperation. Alone or with a friend, play as one of B.J. Blazkowicz's twins armed with an arsenal of new weapons, gadgets, and abilities to liberate Paris.
Wolfenstein: Youngblood NSP + UPDATE + DLC INFO
Release date: 26/07/2019
Publisher / Developer: Bethesda Softworks /
MachineGames / Arkane Studios
Genres: FPS
Format: NSP
Languages: MULTI (en, es, fr, it, ru, ko, zh)
Region: FREE / EUR
SIZE :
Make sure you install all 2 extra NSP DLCs to unlock the full game
and also enable all its DLCs to match the Deluxe Edition.
If you don't, the game will simply crash at launch and won't boot.
Link :
MEGA
http://optitopt.com/3ZB5
UPTOBOX
http://optitopt.com/3ZD6
ZYPPYSHARE
http://optitopt.com/3ZEV
FILE FACTORY
https://ouo.io/h1FADb
PASS

https://ouo.io/S37df8

Deluxe Edition DLC
https://ouo.io/7LWDbC

Deluxe Edition Preorder DLC
https://ouo.io/pgGo5u

UPDATE v1.4
1fichier
https://ouo.io/ZEHebT