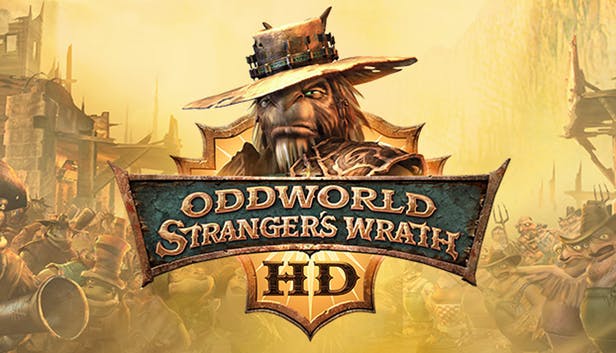 Description

You're the Stranger, a mysterious bounty hunter on a mission to pocket the ultimate reward. And you need this money more than anyone else because you have a serious health problem. The only way to settle it is a very expensive operation. But the nature of this disease remains a secret and, as you will discover over the course of the game, there is a good reason for that.

In the wild lands of Mudos, the villages of irascible natives are besieged by bellicose outlaws. The Stranger appears, bounty hunter, tall, dark and enigmatic. He captures the troublemakers and other scoundrels and brings them back to the civilized world to incarcerate them.

But the Stranger has a secret. To survive, he needs a very expensive operation. To earn his moolahs, the foreigner accepts the ultimate hunt proposed by the owner of the Mongo river. And the adventure takes an unexpected turn.
Oddworld: Stranger's Wrath HD NSP INFO
Release Date: Jan 23, 2020
Publisher: Oddworld Inhabitants Inc.
Category: Action, Adventure, Indie, First-Person
Region: FREE / EUR
Languages: German, English, Spanish, French, Italian, Portuguese, Russian, Chinese
FORMAT: NSP
Size: 956 MB
Link :
GDRIVE
http://greponozy.com/2gha
ONEDRIVE
http://greponozy.com/2gjC
1FICHIER
https://ouo.io/eZ9WS2

UPDATE v1.01 (v65536)
1FICHIER
https://ouo.io/cx9QPo