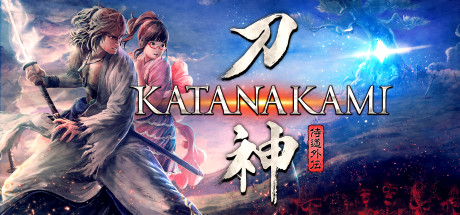 Description

The Way of the Samurai is forged in battle! Help the swordsmith Dojima pay off his debt after his beautiful daughter is taken as collateral by crafting swords by day and exploring mysterious, twisting dungeons for valuable materials at night.
KATANA KAMI: A Way of the Samurai Story NSP + XCI + UPDATE + DLC INFO
Release date: 20/02/2020
Publisher / Developer: Kabushikigaisha supaiku.chusofuto
Genres: RPG
Format: NSP + XCI
Languages: English,Jp, Tw (Ch)
Region: FREE / JAP
SIZE: 1.74 GB


To change the language to English. From the main menu, choose the bottom-most option. One of the available choices there should trigger the system to switch to the English language.
Link :
NSP FORMAT


ONEDRIVE
http://prereheus.com/47R4
1FICHIER
https://ouo.io/O0t7cQ



XCI FORMAT


ONEDRIVE
http://prereheus.com/47Rq
1FICHIER
https://ouo.io/1VYScH



UPDATE v1.0.1 [v65536]


ONEDRIVE
http://prereheus.com/47Sd
1FICHIER
https://ouo.io/cdna47



2 DLC Unlocker


GDRIVE
http://prereheus.com/47Ud
ONEDRIVE
http://prereheus.com/47TH
1FICHIER
https://ouo.io/ji9wRi