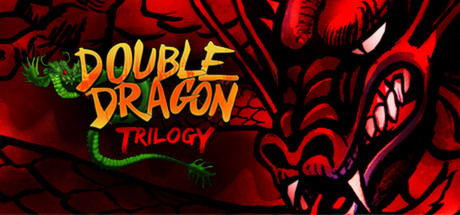 Description

- Double Dragon 1: You play Billy, a master of martial arts who quietly goes about his business when your girlfriend is kidnapped by a gang of degenerates nicknamed the Black Warriors.
With the help of your twin brother, Jimmy, you are going to be hustling, beating and brawling all over the place to fight your way to the Black Warriors' lair and save Marian.

- Double Dragon 2: You managed to keep the Black Warriors in check and rescue your beloved. You thought you were done with this gang, but its leader killed Marian. Consumed by sorrow and guilt, Billy and Jimmy return to duty to avenge his death.

- Double Dragon 3: Three Rosetta stones are scattered around the world. On the advice of a clairvoyant, you and your twin brother set out to find these artifacts to challenge and defeat the most formidable adversary of all time. But will you be up to it?
DOUBLE DRAGON trilogy (1,2,3) NSP + UPDATE INFO
Language: Japanese, Korean, Chinese, English
Size: 1GB
Link :
ONEDRIVE
http://raboninco.com/KBSd
1FICHIER
https://ouo.io/7sZzCM